Loganville GA Homes for Sale & Real Estate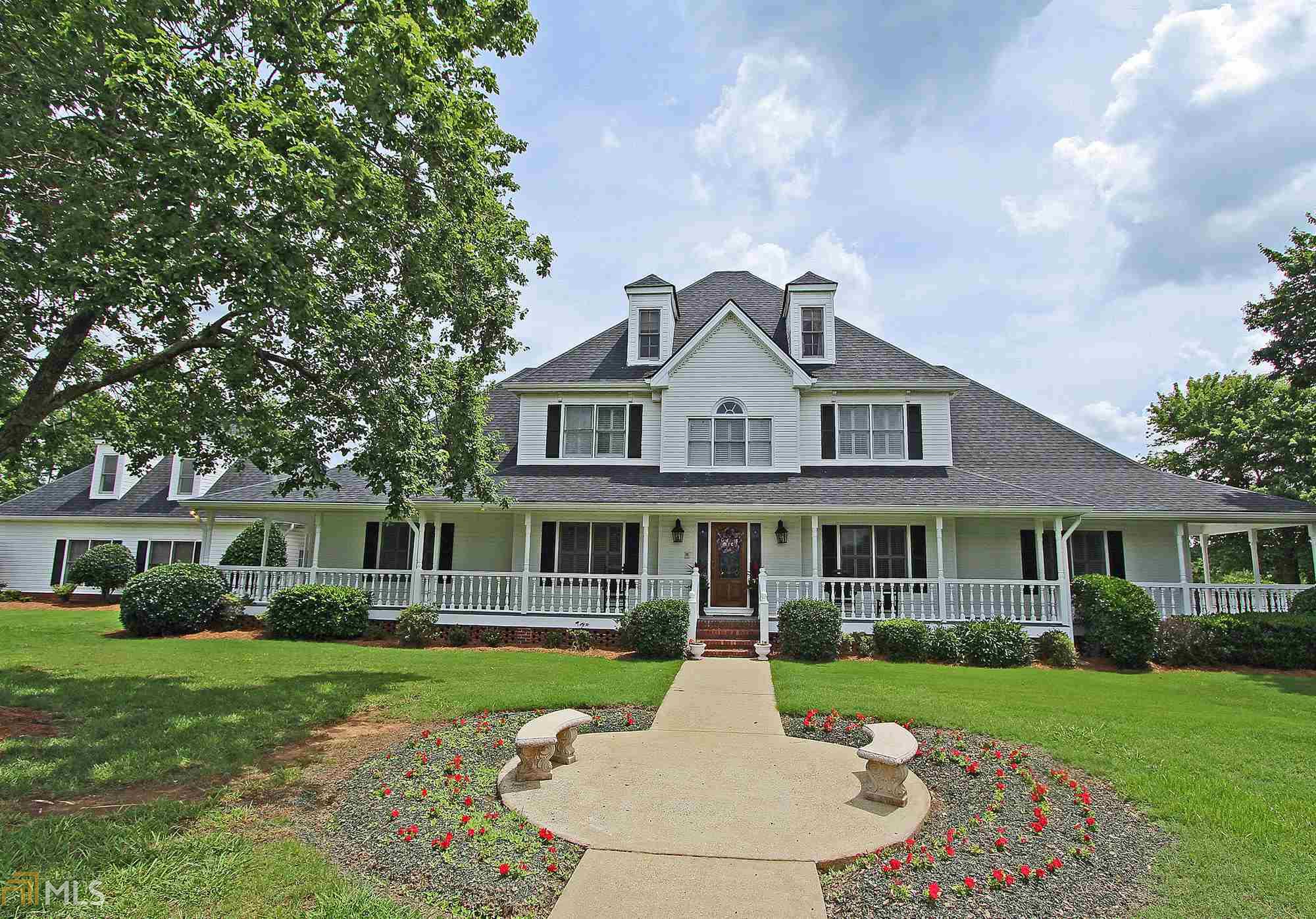 Displayed below, and updated multiple times a day from the FMLS, are homes for sale in Loganville, a city located in Walton County.
A move to Loganville, Georgia could be the best opportunity for your family to enjoy the slower southern way of life. You can soak up the Georgia sunshine with an afternoon in one of their parks during the evenings after your kids finish their homework. There are so many things for the entire family to take advantage of in the area.

Listings identified with the FMLS IDX logo come from FMLS and are held by brokerage firms other than the owner of this website and the listing brokerage is identified in any listing details. Information is deemed reliable but is not guaranteed. If you believe any FMLS listing contains material that infringes your copyrighted work, please click here to review our DMCA policy and learn how to submit a takedown request. © 2023 First Multiple Listing Service, Inc.

Listing information last updated on September 21, 2023 at 11:15 AM EST.
Moving to Loganville, Georgia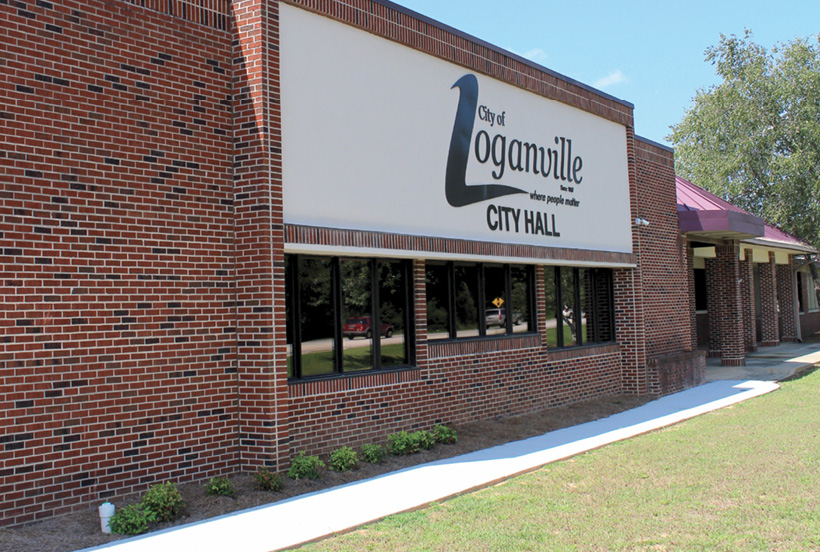 Have you already started wrapping up your fine china in bubble wrap and collecting your cardboard boxes? When a move is imminent, many families begin to prepare well in advance of the day the U-Haul shows up in their front yard. Research can begin months and even years in advance of a physical relocation. If you're still in the beginning stages of researching your potential move to Loganville, Georgia, there are a few things you should know.
Parents need to consider the quality of their public-school system so they can set their children up for success. They also need to think about what activities are available in the area to keep their children engaged and to give them an opportunity to make wonderful family memories. Perhaps most importantly, they need to consider whether they can honestly afford to live in this town.
Before you keep bubble wrapping your belongings, it's time consider what a move to Loganville, Georgia may really mean for you and your family.
Loganville School Information
Have you considered what the school system will be like for your children if you do decide to relocate to Loganville, Georgia? Education should be paramount for parents to take into consideration before they start packing up their boxes. After all, this is one of the major influences in helping your child to achieve future success in college and in a long-term career. The choices you make for them now can dramatically impact their future.
When you move to Georgia, you aren't necessarily giving your kids a top of the line education. However, they do come solidly in the middle of the pack according to the ranking available from U.S. News & World Report. Georgia is considered the 37th best state for education in grades prekindergarten through twelve.
Because the education is already tenuous in this state, this is why it is so important to make sure that your children attend top schools in the Loganville, GA area. They can make the most of the academics that are available to them and stay on track for success well into the future.
Should you worry about the quality of education available in Loganville?
Fortunately, the schools that your child could attend in the area are relatively highly rated. According to GreatSchools, all of the available options receive a five or higher. This rating indicates that they are at least average to above average regarding their test scores, student progress, diversity, and more.
The lowest ranked school, Rosebud Elementary School, still receives a five. It does demonstrate that their test scores are at or slightly below average compared to the rest of the state, and students make less progress toward improvement year over year.
Keep in mind that there are plenty of schools to choose from that are ranked extremely high on this same rating scale. If you want to send your child to a school in the above-average category, you should consider one of these schools with a rating of eight or higher:
W.J. Cooper Elementary School
Youth Elementary School
McConnell Middle School
Loganville Middle School
No matter where you move within this city, your children are bound to attend a decent public school. Of course, there are other options for private schools in the area if you can afford the tuition and prefer a more rigorous academic program. You do always have some choice in where you send your child to school, no matter what state you happen to live in.
However, the public-school system here in Loganville, Georgia is one of the better options for parents who may be concerned about their child's future academic success. These places give an above average education at no cost to you, so you may want to take advantage of what is available in and around the Loganville area.
Loganville Parks and Recreation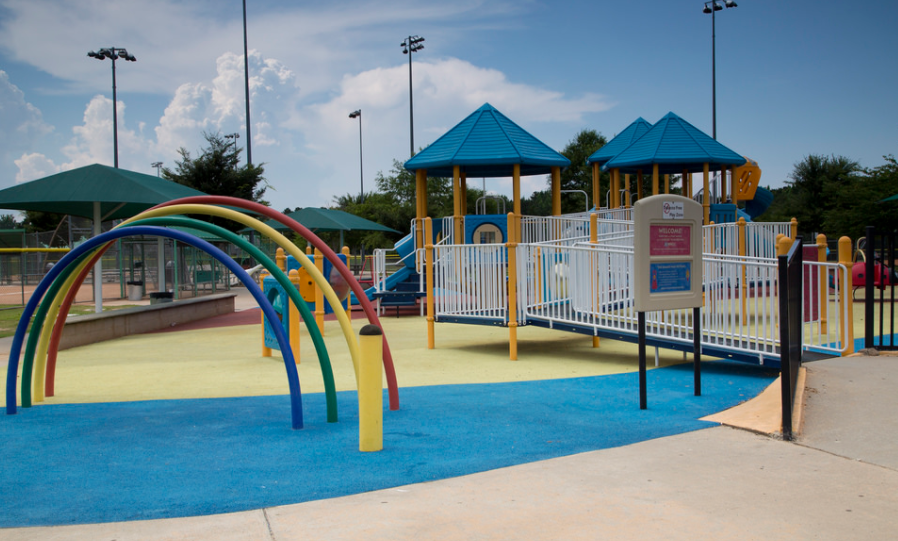 One of the major draws of moving to Loganville, Georgia is the ability to get involved in the local community. It isn't hard to spend an afternoon out in the hot Georgia sunshine enjoying a day at one of their local parks. It's a slower pace and lifestyle that many come to truly appreciate as the years pass.
There are many parks available in the area depending on what you would like to do with your family this weekend. You can experience nature in its most rugged form or spend the day in a pristine and well-manicured park. Take a look at some of the parks that Loganville, GA offers to its residents.
West Walton Park: The county considers this to be one of their fastest growing parks. On their fifty-acre lot, you can take in a softball, baseball, or football game. Grab a quick snack from their concession stand before heading to the playground to allow your kids to burn off the energy they have remaining. Enjoy a picnic lunch or immerse yourself in the scenery by taking a stroll down their walking path.
Meridian Park: Would you feel more at home on the lake with a fishing pole in hand? Meridian Park has a large lake that is open for residents to fish in during certain times of the year. While you fish, your family may enjoy exploring the walking paths, climbing on the playground, or running in the open fields until they sit down for a picnic lunch.
Rabbit Farm Park: This rather tiny park can make it easy to keep tabs on your kids while they play. Don't let the one-acre lot size fool you. It's bursting with activities for the kids to enjoy on a lazy Sunday afternoon. Let them play on the huge playground, roam in the field, or sit down to enjoy lunch at their covered pavilion.
You may also want to consider moving closer to the Meridian Community Center. This building holds most of the favorite activities that residents look forward to getting involved in. Many of the youth sports are managed by this center, as are fitness classes for adults.
Homeschool art and physical education classes also find a home on the roster of programs at Meridian Community Center. Dabble in a new hobby by signing up for art classes, dance classes, and more. You and your children are certain to find something you enjoy doing at this major community center. It's a great way to meet new people who live nearby and for your children to make friends who share similar interests and hobbies.
How would you want to get involved in your new community? Perhaps you're most excited about the parks, the activities, or a laidback afternoon enjoying the warm weather. Everyone has different priorities when it comes to what they would want in a town that they are considering for relocation. Loganville, Georgia has all of the most popular amenities that families frequently look for before a move.
Loganville GA Housing Prices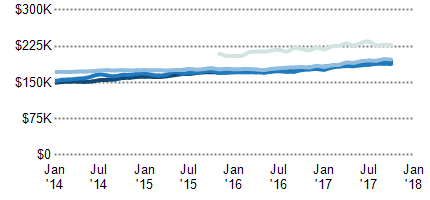 Purchasing your own home is often a dream come true for families who decide to move to a new area and start over. This is one of the most significant purchases you will ever make in your lifetime, so you want to ensure that it's going to be affordable long-term. Creating a detailed budget is the best way to ensure affordability, but it helps to have an idea of what that home will cost.
When you move to Loganville, Georgia, what can you expect to pay for a new home?
You can start coming up with a projected cost by taking a closer look at the overall real estate market for the area. Over the past year, Loganville has seen a tremendous increase in the value of their homes. It has risen almost nine percent, and experts are estimating they will increase another 4.2 percent over the course of the year.
Currently, the median home value in Loganville is $174,400. However, homeowners who are looking to purchase their own home may not want to use this figure as their estimate. The median value of homes listed for sale is currently $241,812, which is drastically higher.
Does this put purchasing your own home out of reach? Maybe you just aren't ready to commit to buying a home when you move to Loganville, GA just yet. Renting is always an option while you get a better feel for the area and get a grip on your finances. The median rent price in this city is around $1,400 per month.
Whether you decide to purchase a home or to rent for a while, there are some advantages to living in this town. The other major benefit to moving to Loganville, GA is the low crime rate. There are very few instances of criminal activity, and those that are available do not involve violent crimes.
If you move more west toward Atlanta, you can see that the criminal activity has a significant increase. By relocating to Loganville, Georgia, you can remain close to the major city but will enjoy a much safer home atmosphere.
If you are considering purchasing a home when you relocate to Loganville, GA, now is the best time to do so. Before the prices continue to rise, you might be able to find an excellent deal on the house of your dreams.
Loganville Cost of Living Comparison
Weighing the cost of housing isn't the only way to determine if a move to Loganville, Georgia is going to be financially savvy for you. You will also need to think about how expensive the rest of your monthly expenditures will be. At the end of the month, will you have enough money to pay every one of your bills?
The cost of living in a particular area is one of the best ways to compare your current finances with the projected costs for a new city. The ratings given by Sperling's Best Places are often one of the most accurate and easily understood measures when it comes to the cost of living in an area. They rank the national average cost of living at 100 points, and then other cities will compare to this number.
A city with a higher score represents an area with a higher cost of living. If the score is less than 100, the area is less expensive.
The cost of living for Loganville, Georgia is 94.60.
This is excellent news for prospective home buyers and families who want to move into the area. It allows their dollar to stretch much further than it may in more expensive parts of the country. On average, most consumers can expect to pay less than average for their housing, utilities, and other miscellaneous items like entertainment.
There are a couple of categories that still rank higher than the national average, including groceries and healthcare costs. These are only slightly elevated about the average, coming in just one to four points higher.
Relocating to Loganville, Georgia could be an excellent way to put yourself on a firm financial footing. The lower expenses give you an opportunity to potentially save more money on a monthly basis or to live a more comfortable lifestyle. Either way, this is excellent news to hear before making a major move.
Loganville Real Estate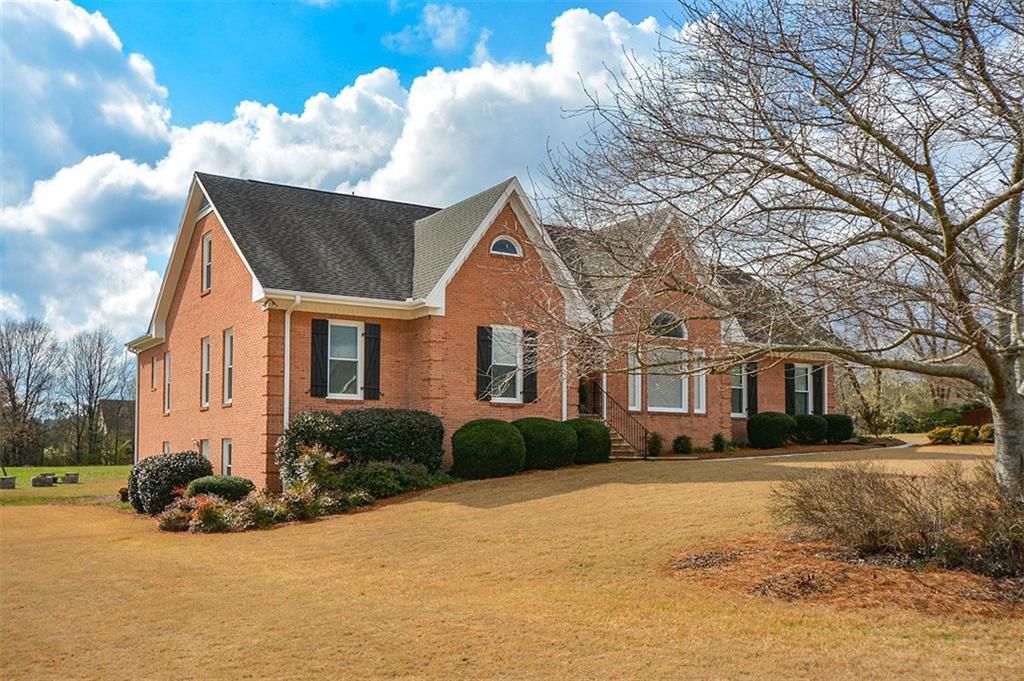 A move to Loganville, Georgia could be the best opportunity for your family to enjoy the slower southern way of life. You can soak up the Georgia sunshine with an afternoon in one of their parks during the evenings after your kids finish their homework. There are so many things for the entire family to take advantage of in the area.
It helps that this city has a lower cost of living and reasonable housing expenses to ensure that you can afford living here long-term. This makes relocation to Loganville, Georgia even more appealing than ever.
If you thought that this move may be right for you and your family, the best thing you can do is to start packing those boxes today. The research is in and it shows that Loganville, Georgia could be an excellent place for your family to call home today.
For more details about any of these Loganville real estate listings, click the "Request More Info" button located on the detail page of each property. We can provide you with the disclosures and past sales history of each listing as well as dates and prices of homes, condos and townhomes that have recently sold nearby in Loganville.
And for your convenience, register for a free account to automatically receive email notifications of new listings that hit the Loganville market that match your search criteria and save your favorites for quick access.