Moving To Dacula GA Relocation Guide
Posted by Stan Jones on Tuesday, February 6, 2018 at 9:39 AM
By Stan Jones / February 6, 2018
Comment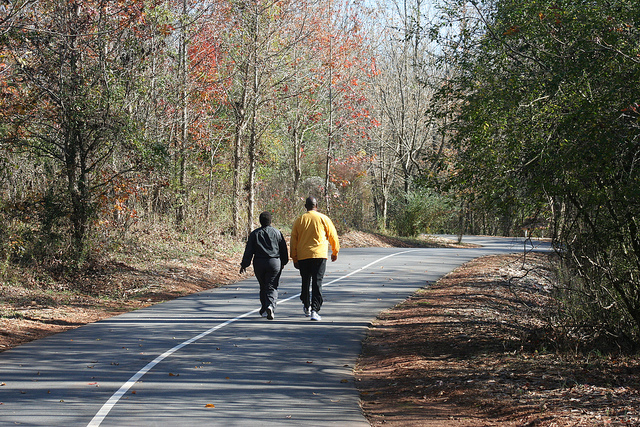 Have you been considering making a move to Dacula, Georgia? Many families are drawn to the southern way of life in 30019. The south tends to represent days that are long and slow with summers that never end. You can enjoy the warm weather, clear sunshine, and a friendlier way of life by moving to the southern parts of the United States.
Unfortunately, deciding to relocate to Dacula, GA does require a lot of research before making a final decision. You wouldn't want to uproot your family from their beloved hometown without knowing beyond the shadow of a doubt that your new town is the perfect place for everyone. The school system, recreational activities available, and the projected cost of living are all incredibly important factors to think about before you make a move.
You can hold off on taping those boxes shut just yet. First, you need to find all of the information you should know about moving to Dacula, GA.
DACULA School Information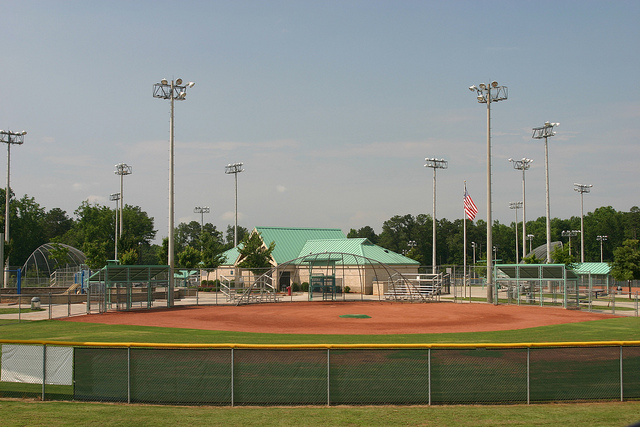 Academics should be one of your top priorities if you have children and plan to make a major move with your family in the upcoming years. There is no substitute for an excellent education, regardless of what extracurricular activities or parks and recreation departments may be available in the area. The public-school system can be a clear indicator of your child's future academic success in higher education through college and potentially even grad school.
How do the schools in Dacula, Georgia compare to others around the country?
Fortunately, the public-school system in this city is relatively well run and promotes a strong academic system. None of the schools in the area are poorly rated, so parents don't have to fret about which areas they should avoid around town.
According to the popular rating scale used by GreatSchools, all of the public schools rate at a seven or higher. All of the schools have above average ratings, but the most highly rated schools are located mostly in the northern parts of the city.
The most highly rated school is Puckett's Mill Elementary School, which serves pre-kindergarten through fifth grade. It receives a perfect score of ten for its 1,011 students and is located near the upper limits of the town.
Living in Dacula, Georgia, you may be zoned for a school within the same district that is technically located outside of the city boundaries. You could also be zoned for any of the below schools:
Mulberry Elementary School
Frank N. Osborne Middle School
Freeman's Mill Elementary School
Fear not if you're zoned for one of these schools that are located outside of Dacula, GA. These also receive extremely high ratings of eight or more. Frank N. Osborne Middle School is actually the higher rated school (with a score of nine) when compared to Dacula Middle School (which received only a score of seven). Similarly, Mountain View High School received a score of nine, while Dacula High School only received a seven.
Overall, many parents are impressed with the overall quality of the education their students will receive through the public-school system in Dacula, GA.
You should keep in mind that Georgia isn't one of the top states in the country when it comes to education. In fact, they score close to the bottom at number 37 on the ranking of best states listed by U.S. News & World Report. They score slightly higher when it comes to higher education opportunities, taking the 32nd spot. Keep in mind this includes all of Georgia, most of which is rural areas. In addition, the city of Atlanta schools are not the best and bring down an otherwise great school system in Gwinnett County.
If you want your child to receive a thorough and decent education, you may find exactly what you're looking for in the town of Dacula, GA. Be sure to consider all of the data and the specific schools your home is zoned for prior to making an official move into the area. This can often help you to make a better and more informed decision about where to live when moving to a new area, including Dacula, GA.
Here's a list of all the high schools in Gwinnett County case you'd like to start searching for a home in Dacula based on the school.
DACULA PARKS AND RECREATION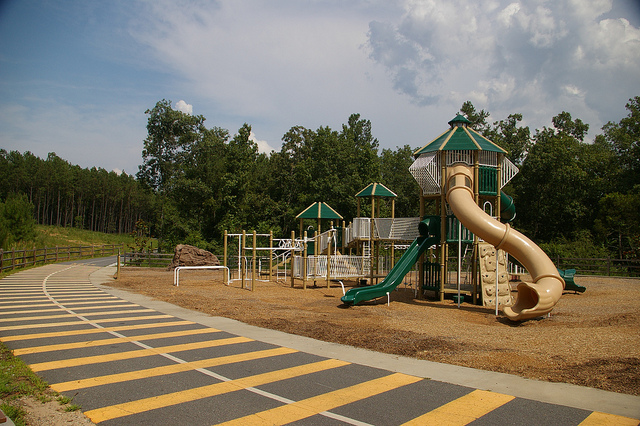 One of the biggest draws for any city is its major attractions, parks, and the recreational activities that its residents can pursue. For many individuals, they will make a decision about moving to a particular area based on these things. Parents of young children, in particular, will want to consider what amenities and recreational leagues are available to get their children connected to the community.
WHAT CAN YOU EXPECT FROM THE PARKS AND RECREATION DEPARTMENT IN DACULA, GA?
In the center of the town is a massive 76-acre park, known as Dacula Park. This area is one of the biggest draws for citizens because it offers almost every activity you could possibly be interested in pursuing. Consider some of the park's main features and amenities:
Outdoor pool
Football field
Youth baseball and softball fields
Playgrounds
Sand volleyball court
Grills and picnic tables
Paved trails
Pond
They even have an activity building, which houses further events and sports centers for citizens. This building holds a large community room that can be rented out or used to host various events, as well as tennis courts. This is also where youth sports are managed.
Rabbit Hill Park is another major attraction that many citizens love, and it offers some of the same features as Dacula Park but with a few additions. This park center also holds a dog park, allowing your canine companion to get out his energy as well. You can allow him to play off-leash here or take him for a jog on the 1.5-mile paved trail.
Meanwhile, your children can play on the playground, organize a game of soccer, or play some sand volleyball. There is also access to the river channel here which is open seasonally. For more information on the activities available at Rabbit Hill Park, you can see the list below:
Playground
Pavilion and grill
Pond
Football fields and lighted walking track
Baseball and softball fields
Restrooms
If you're more interested in the rugged side of parks, you may prefer to visit Harbins Park. This separate area maintains non-paved trails for equestrian use, mountain biking, and hiking. The mountain biking track is the longest at thirteen miles, while the others are either seven miles or 4.5 miles. There is equestrian trailer parking at a separate entrance to this park.
Otherwise, you can enjoy the same amenities found at Rabbit Hill Park at Harbins Park as well. These include sports fields, paved walking trails, restrooms, grills, and pavilions.
No matter which park you choose, they all make excellent locations for a weekend picnic or a rousing round of catch with your kids. You can bring the whole family along for a little fun in the sun at these classic parks.
As you can see, there are plenty of opportunities for families to get out into the community and enjoy the beautiful weather. Dacula, GA is an ideal spot to raise a family in the laidback atmosphere and easygoing pace of life in the area. Whether you prefer to participate in a new sport with each season or just to enjoy the feeling of the earth beneath your feet, the park system in Dacula, GA has a lot to offer new residents.
Dacula HOUSING PRICES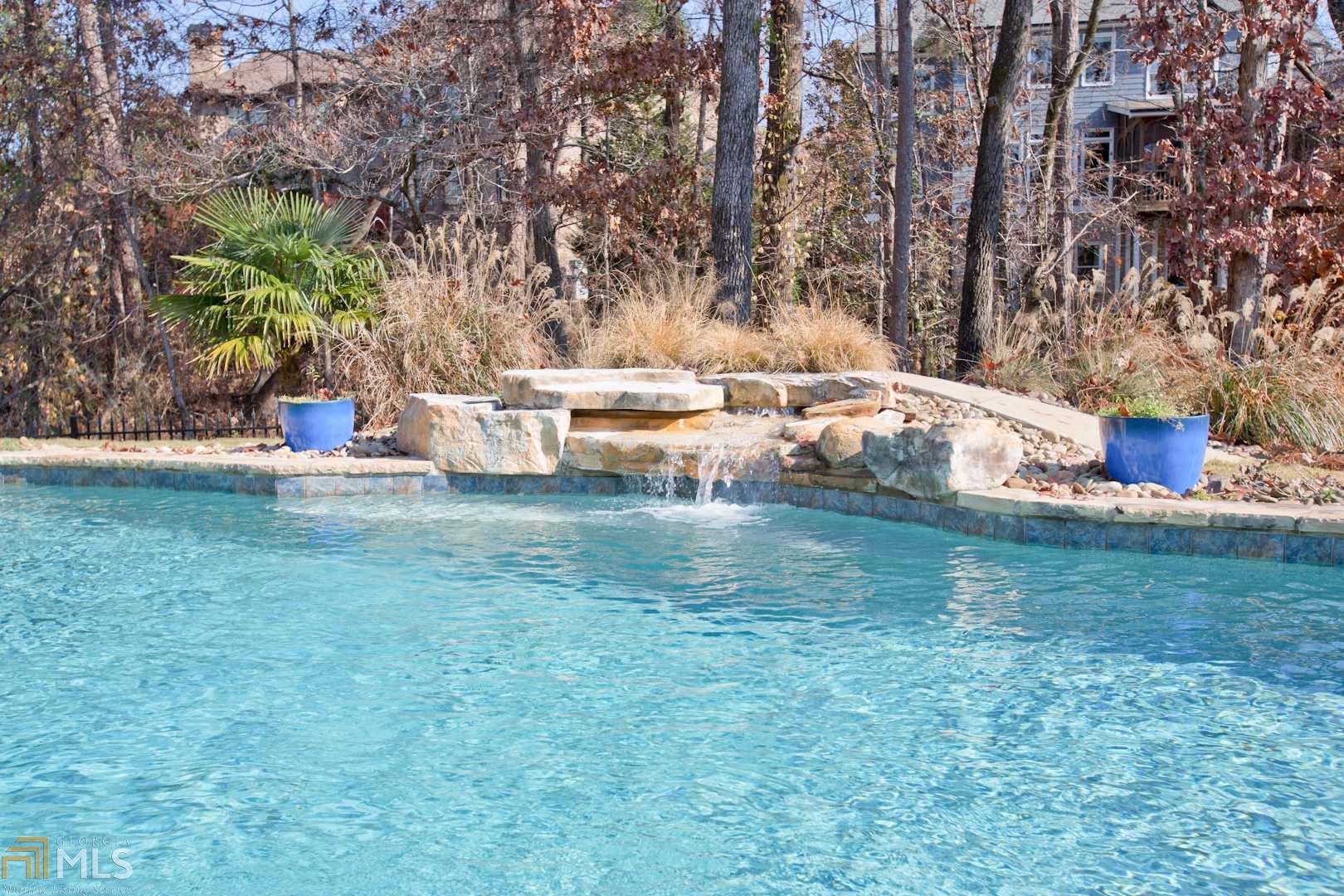 Over the past few years, the United States has seen one consistent trend in the real estate sector. Housing prices in the vast majority of the country continued to increase, with some areas seeing far more growth than others. Because the market has been relatively unstable and unpredictable in recent years, it's more important than ever to ensure that you can afford to live in a new area.
Housing expenses are one of the most important budget items that need to be accounted for prior to a move. Can you afford to purchase your own home, will you need to rent, or is it fiscally irresponsible for you to move into this area? These are important questions you need to consider prior to relocating to Dacula, Georgia.
The same housing trends that appear across the country are also consistent in Dacula, GA. Over the past year, housing prices have increased by six percent. Experts are predicting that there will be another four percent increase before the calendar year is over.
WHAT DOES THIS ALL MEAN FOR A PROSPECTIVE HOME BUYER WHO MAY BE MOVING TO DACULA, GEORGIA?
The median home value in this city is $243,900. However, the median value of Dacula homes that are listed for sale is much higher at $283,950.
This presents a great opportunity for homeowners who didn't want to move into an extremely expensive area. Even the rent prices in Dacula, GA are relatively affordable at $1,550 per month.
The majority of people who live in Dacula are homeowners versus renters. Eighty-eight percent of the population are homeowners with a median age of thirty-five.
Crime is almost non-existent in this area. Compared to surrounding towns such as Duluth that have higher crime activity, Dacula has almost none. In fact, there is little crime activity to be found on popular sites that monitor crime activity. No matter where you move in the area of Dacula, GA, your home is bound to be relatively safe in comparison to more dangerous areas of the state.
Dacula COST OF LIVING COMPARISON
We have already seen that the housing expenses in Dacula are more affordable than they may be in other areas of the country. While this is indeed a positive indicator that the area is relatively affordable, we have to take a look at a different figure to assess just how far your dollar will actually go if you move to Dacula, GA.
The best place to look for the cost of living comparisons is Sperling's Best Places. This rating compares a particular city to the national average cost of living, which equals one hundred. Cities that obtain a higher score will represent a higher cost of living, and lower scores indicate the opposite.
Compared to the national average cost of living, Dacula received an overall score of 108.
The biggest factor that rated this city as slightly higher than the average was the housing cost. Compared to apartments and rental homes in the rest of the state, Dacula, GA has significantly higher rent rates. However, they are not that far off from the average rental rate in the rest of the country.
Housing expenses are balanced out by slightly lower costs on groceries. Other areas that will be slightly more expensive than the rest of the country include healthcare costs, utilities, transportation, and even entertainment.
Bear in mind that a move to Dacula, GA isn't necessarily a commitment to the most expensive part of the country. You will have a slightly higher cost of living, but it should still be manageable. You may want to consider talking to your employer about a cost of living raise, depending on where you would be relocating from.
The best idea before making a final move to Dacula, Georgia is to consider all of your monthly expenses and the projections for what they would cost after the move. Looking at these alongside your current budget will give you a more realistic idea of whether you can afford to live in this area.
Here's a list of all the neighborhoods in Dacula.
We know all these choices can be a bit daunting and while we'd love to personally walk you through the process of moving to Dacula GA, we know that sometimes you'd like to do some research yourself. So here's a list of searches we set up based on lifestyle options.
Search For Dacula Homes By Lifestyle
CONCLUSION
Now that you have all of the necessary information, it's time to make a final decision. Is moving to Dacula, Georgia going to be right for your family? They offer some very highly-rated schools and reasonable housing expenses, alongside extensive parks systems. This could be the move that your entire family has been waiting for.
Moving to Dacula, GA certainly has the potential to improve your overall way of life. It could be a great opportunity to simplify things for your family, particularly if you are moving from a bigger city. Think about all of the wonderful opportunities that await you in this small town in Georgia.
With a reasonable cost of living that presents the area as relatively affordable, you may not even have to think twice about whether this area is truly for you.