The market is HOT and the Stan Jones Team has sold many homes this month!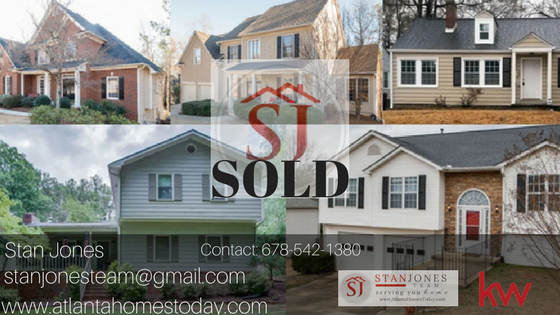 Our agents are working closely with our clients to make sure they receive the satisfaction they deserve. Whether it be listing appointments, showing appointments, or hosting an open house, our agents do what it takes to serve each client well. Our focus is to help educate and offer resources to our clients and community. We understand that purchasing a home can be very difficult and stressful at times. By choosing to list with The Stan Jones Team, Your agent will do their best to guide and advise you to meet your every possible need you may have, and grant you their input by helping educate you, increasing your awareness for every circumstance, and also answering any questions or concerns you may have in relation to selling your home. Contact us today and lets get your home sold! For information on our current listings, visit our home page. Homes are flying off the market quick, so call us! We look forward to Serving You Home.
Connect with us on Instagram and Facebook!


wwww.facebook.com/stanjonesteam & instagram.com/stanjones_team
...