Words of Wisdom from Preston Murphy..... please read.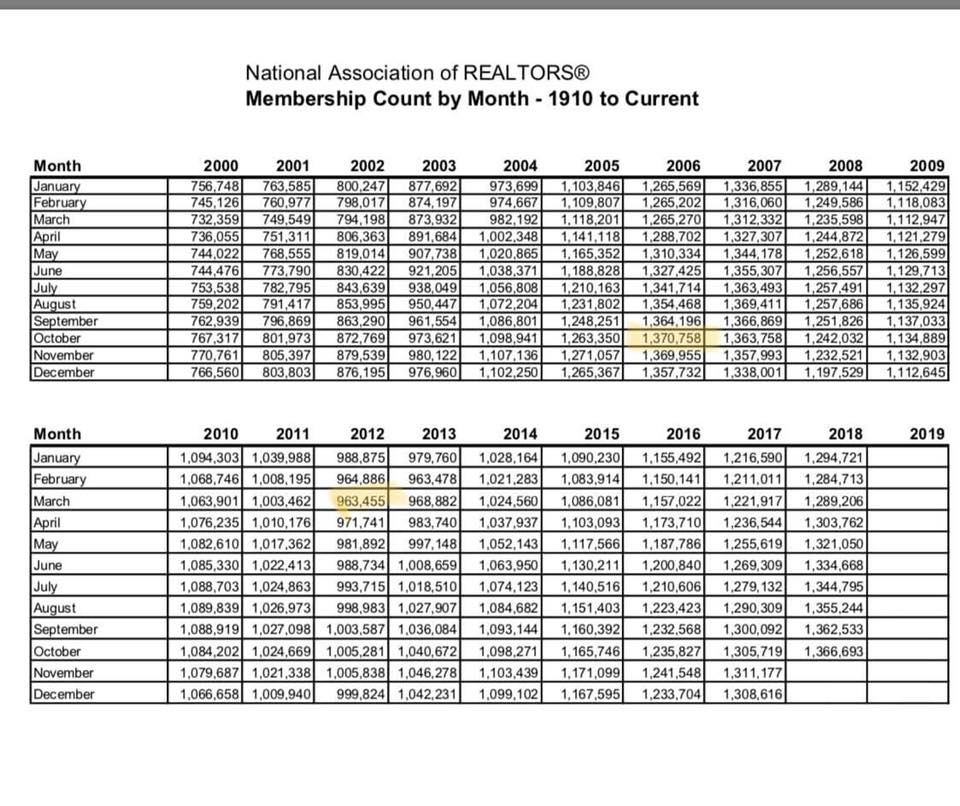 Winter is coming ???? [for the real estate market].

...by the way, it lasts for YEARS, typically. Longer than many of you have been practicing.

As you see from the photo, from October 2006 to March 2012 our industry LOST almost 30% of the agent population.

?? Are you prepared?
?? Will your business survive the impending shift?

In light of '4 million reasons', most Realtors are currently relying on two things to prop up his/her business in our current market:
Want a better solution? TEXT RECAREER to 474747 and jump start a new path to a real career in Real Estate.

1?? the most robust market we've seen in a decade (not actually skill-based results). You happen-upon someone who wants to buy, sell, or invest in real estate because it's the "thing to do" & you think your business is growing. It's not. Don't get caught in that trap.

...and, btw, we're actually on track to close fewer deals this year in the USA versus last year (in case you were thinking things are still on the way up nationally)

2?? many of you are also relying on your brokerage's...