I Plan To Wait To Sell and Then Buy - This Could Be Our Biggest Mistake?!?
Posted by Stan Jones on Thursday, July 8, 2021 at 9:04 AM
By Stan Jones / July 8, 2021
Comment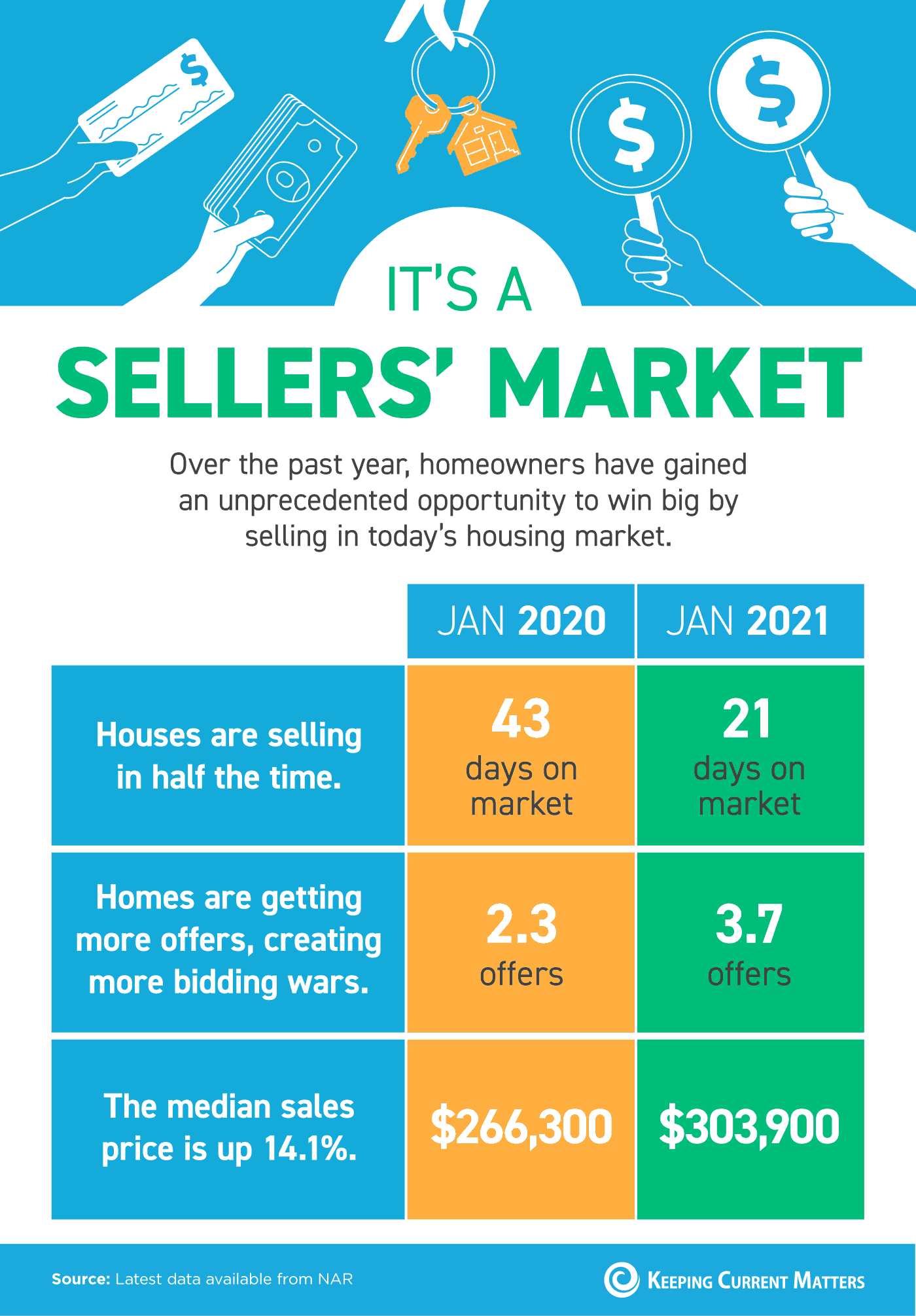 Seller's Market - Why The Phrase "I'm Just Going to Sit Tight and Not Sell!" Could Be Very Costly
Everyone can agree The real estate market is one of the hottest on record. The combination of a Record shortage of homes and a Record number of buyers in the market for a home has climaxed into an explosion in home prices. Why in the world would anyone want to buy a home in this market correct?
Well, you might want to pause for just a minute and evaluate a couple variables before hitching your decision on that wagon. Could be that decision could be very costly. Let me explain.
1. Home prices - in the past 12 months home prices have increased an average 14.1%. What??? A more normal appreciation is 4-6% appreciation. And most economist are projecting the recent spike to calm down...so for the sake of running fair numbers we will present a more 'average' appreciation.
Let's use 5% appreciation to help explain what is could like moving forward. A home valued at $300,000 would cost $315,000 12 months later. Two years later that value would be approx. $330,750. That's a cost of $15,000 for one year wait and $30,750 for a two year wait. (NOTE-Most economist are projecting the appreciation to be higher than 5%)
2. Interest Rates - This is the BIGGEST FACTOR to consider in all variables studied. Any seller/buyer should study this above all other variables. It's the most costly and the most value add possible to your wallet. So, let's run the numbers. 3% interest rate on $300,000 home (for this example we will assume $300,000 is the loan amount - we will keep the down payment out of the equation to make things easy for everyone). 3% interest rate x $300,000 x 360 payments (30yrs) = Total payments over 30 years would be $455,331.60
At 4% interest rate on a $300,000 home mortgage for 360 payments the total payments would be $515,606.40. That's an increase of $60,274.80
A 5% interest rate on a $300,000 home mortgage for 360 payments the total payments would be $579,765.60. That's an increase of $125,434
Ask your parents or grandparents about their first interest rates for a mortgage. We have heard 17%, 12%, 10% etc. We are in unprecedented times with our current rates.
3. "I'm waiting for the market to go down" - Yes, some seller buyers are waiting to sell and then buy right now. Let's face it there is tough competition for a home. And yes, it could be a smart move to wait.... or maybe it's one of the most costly decisions we have ever made.
Let's assume the market begins to soften and starts depreciating. Economist point to a moderate to slow depreciation if/when this takes place. Looking back to the crash of 2008 we see a few key points that are not present now....
The stock market and housing crash of 2008 had its origins in the unprecedented growth of the subprime mortgage market beginning in 1999.
U.S. government-sponsored mortgage lenders Fannie Mae and Freddie Mac made home loans accessible to borrowers who had low credit scores and a higher risk of defaulting on loans.
These borrowers were called "subprime borrowers" and were allowed to take out adjustable-rate mortgages, which would start out with low monthly payments that would become much larger after a few years.
Financial firms sold these subprime loans to large commercial investors in pools of mortgages known as mortgage-backed securities (MBS).
By the fall of 2008, borrowers were defaulting on subprime mortgages in high numbers, causing turmoil in the financial markets, the collapse of the stock market, and the ensuing global Great Recession.
This likely means an impending 'crash' or quick decline in pricing will not take place anytime soon. It's more likely that a steady/slow decline on values will happen...if this happens (anytime soon). With mortage rates being at the bottom, home inventory levels at a staggering low(shortage of homes at 4.4 million homes) we have years to work through this to get to a more neutral market...well before the market decides to turn down.
So, where does this leave us? If you are planning to buy a home in the next 3 to 5 years today is the day. If your only variable is to find a home and there are no other life variables going on (ie. not sure about a company relocation, or geographic area) today is the best day to buy a home.
One company that could provide great advice and learn more about your needs/desires is River Oaks Home Group. They use a consultative approach and provide advice based on a seller or buyer's needs. www.atlantahomestoday.com or contact them at 678.647.6441