How to Make a Competitive Offer in a Multiple Offer Situation
Posted by Stan Jones on Wednesday, May 9, 2018 at 4:19 PM
By Stan Jones / May 9, 2018
Comment
How to Make a Competitive Offer in a Multiple Offer Situation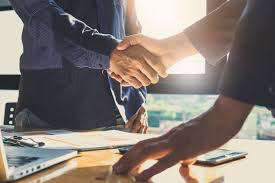 In today's competitive market, homes can come and go in a matter of days. It's likely that buyers will be caught in a multiple-offer situation while hunting for their dream home. If you're looking to move, here are some tricks of the trade that will help make your offer strong and stand out from the rest.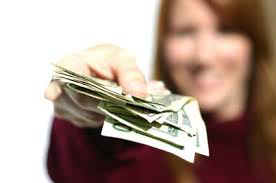 If at all Possible, Pay in Cash
If you're able to make an all-cash offer, do it. Making a cash offer gives you a competitive edge over other bidders. Sellers love cash offers because there are fewer hoops to jump through before closing. Home buyers who pay in cash can move through the closing process much faster than those who are financing. Our preferred lenders have the ability to give you a fully underwritten Preapproval letter if you submit documents and start the loan process before you find a house. This give you the ability to compete as a Cash buyer, thus, highly increasing your Competitive Advantage.
Personalize Your Offer
If a seller has multiple offers, make sure yours Stands Out! We have our clients write their family stories. You could send a handwritten note that tells the sellers all you love about the home and personal details – like how you can't wait to make the guest bedroom your child's new play space! If you want to get really personal, include a photo of your family; this will help the sellers put faces to your offer, too! Many sellers want to know who they're selling their home to. Warm family stories pull at their heartstrings and sometimes get you picked over the rest.
Shorten All Contingencies in the Contract
When you make your initial offer, shorten your Due Diligence timeframe to as short as possible. This will show the seller that you are serious. Next make your financing and appraisal contingencies very short, or even better, don't have a contingency at all.
Overpay
If you've found your dream home, don't be afraid to offer high. If you plan to live in this home for many years, paying a little more upfront will only mean a few extra bucks per month over the course of a long-term mortgage. You can also offer a higher amount of Earnest Money to show the Seller how serious you are about their home.
Ask for Few or "NO" Repairs
If you can, take all the cosmetic repairs off your "to-fix" list before placing your offer. Part of homeownership requires that you know or learn how to do some things. The seller will see your bid as "Stronger".
Remember these tips as you're browsing the market so that you and your agent can make the strongest offer possible!!
Call us at The Stan Jones Team to learn more about our Strategies that help you Win! 678-542-1380