Rocio Paola Castillo
Realtor®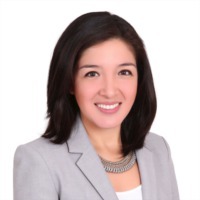 I am originally from Peru and a mom of two wonderful children. I got my Real Estate license in 2017, I started out buying our first home. As a real estate agent, my main focus is to provide value to my clients beyond a home transaction. I am passionate about homes, design, and helping other people.
With my educational background in interior design, I can help clients visualize what a space could be. My years spent in the remodeling and construction industry helped me gain important skills that allow me to provide the best service to my clients in real estate. I believe real estate is not just a job, but a chance to assist people in moving on to the next chapter in their lives.
My time outside of work is spent with my family & friends, exploring new places, and attending outdoor events.