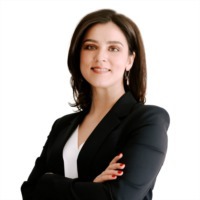 Nancy was born in Vineland, New Jersey, but grew up in Conyers, Georgia. She lived there until she got married at 18. Nancy got married on 07/07/07 and currently lives in our first home together in Snellville with my husband, and three boys. She does not have any cats or dogs but has 6 chickens.
Nancy got her Real Estate license in October 2021 and started with the Stan Jones team in March of 2022. She enjoys real estate and loves the feeling of being a part of such an important decision in someone's life and knowing that she made a difference. Her goal in real estate is to be successful and to make a difference in everyone that she touches.
Besides work, she enjoys gardening, throwing dinner parties, and enjoying the outdoors with my family.