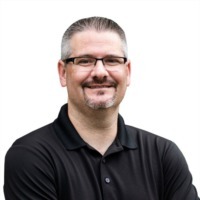 Brian Hammonds is a transplant to the great state of Georgia, having journeyed from the desert out West to the forested foothills near Atlanta (with a few other stops along the way!). After college, Brian earned a Master of Divinity degree and pastored in several congregations before becoming a real estate agent. You'll still find him serving others in a variety of ways, including in his local church.
Brian currently resides with his family in Gwinnett County, where they appreciate all that the area has to offer. He has long enjoyed real estate, design and renovation, and helping all kinds of people feel at home. Brian also loves spending time with his wife and kids, sports, and occasionally plays something that he thinks resembles golf.
As a REALTOR®, Brian is delighted to walk alongside both buyers and sellers as they move through life!